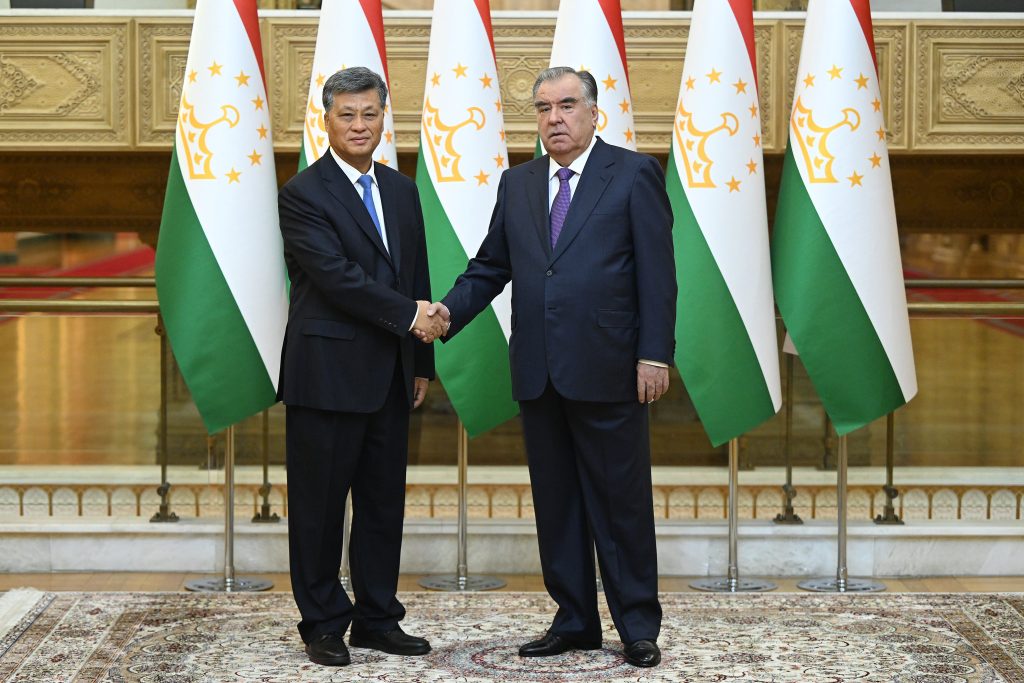 On November 2, the Founder of Peace and National Unity – Leader of the Nation, President of the Republic of Tajikistan, Honorable Emomali Rahmon, received a member of the Political Bureau of the Central Committee of the Communist Party of China, the First Secretary of the Party Committee of Xinjiang Uyghur Autonomous Region of the People's Republic of China, Ma Xingrui.
During the negotiations, a wide range of issues of friendly relations, good neighborliness and cooperation between the Republic of Tajikistan and the People's Republic of China in the framework of comprehensive strategic partnership were discussed.
Our head of state mentioned the positive trend of development of cooperation in the political, economic and trade spheres, investment, industry, transport, energy and agriculture, attraction of modern technologies, as well as in humanitarian spheres, especially education and tourism.
At the same time, favorable opportunities for the enhancement of cooperation between the parties in the future sectors of the digital and "green" economy, in particular, the electric power industry and its infrastructure, reconstruction and construction of roads, were emphasized.
In this context, the parties pointed to the importance of reconstruction of the "Kulma-Karasu" crossing for the creation of favorable conditions for the transportation of goods and products between the two countries.
The Leader of the Nation expressed the attachment of the Tajik side to the development and expansion of cooperation with state companies and business circles of the Xinjiang Uyghur Autonomous Region in these areas.
Moreover, the parties considered holding the next meeting of the Sub-Commission "Tajikistan and Xinjiang Uyghur Autonomous Region" and Business Forum of the two parties in the city of Dushanbe to be opportune.
During the conversation, issues related to inter-party relations were discussed as an important means of strengthening inter-state relations.
The two sides exchanged views on other important issues of interest.