13 октября, 2023 12:00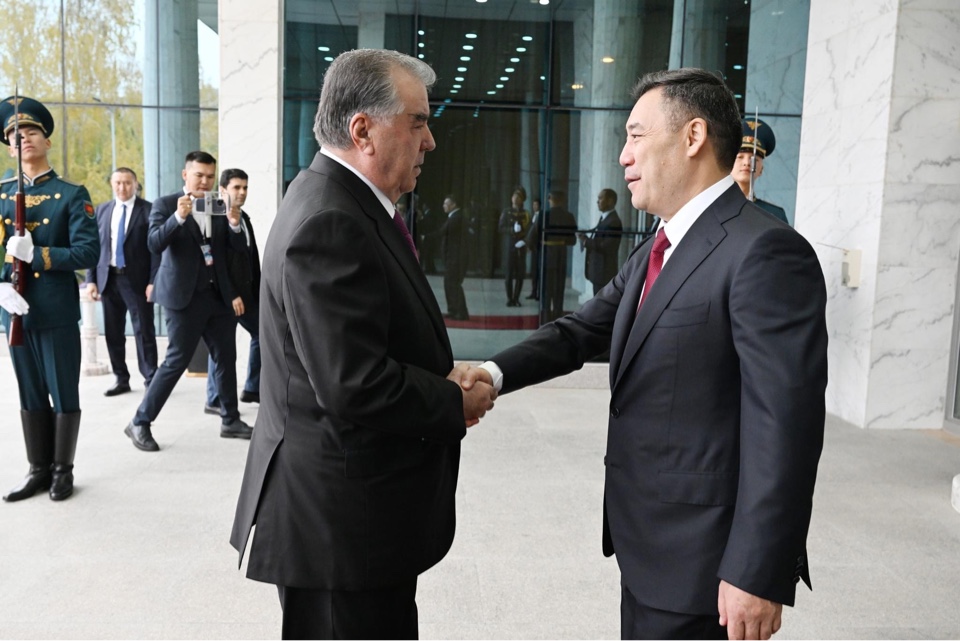 Today, on the margins of the meeting of the Council of Heads of States of the Commonwealth of Independent States in Bishkek, the Founder of Peace and National Unity, Leader of the Nation, President of the Republic of Tajikistan, Honorable Emomali Rahmon met with the President of the Kyrgyz Republic, Sadyr Japarov.
The heads of state discussed the current state and future prospects of relations between Tajikistan and Kyrgyzstan in the political, trade, economic, cultural, and humanitarian and other spheres.
Leader of our nation Emomali Rahmon emphasized the importance of further expansion of centuries-old relations of friendship and good neighborliness of the peoples of Tajikistan and Kyrgyzstan.
During the negotiations, special attention was paid to the issues of determining the state border line between Tajikistan and Kyrgyzstan and the agreements that were reached in this direction a while ago. The heads of states positively assessed the activity of the government delegations of Tajikistan and Kyrgyzstan on the delimitation and demarcation of the state border and expressed their support for the further activation of it.
The two sides agreed to continue the regular political dialogue at the highest level, which traditionally gives impetus to the development of the entire range of bilateral relations.