13 октября, 2023 12:30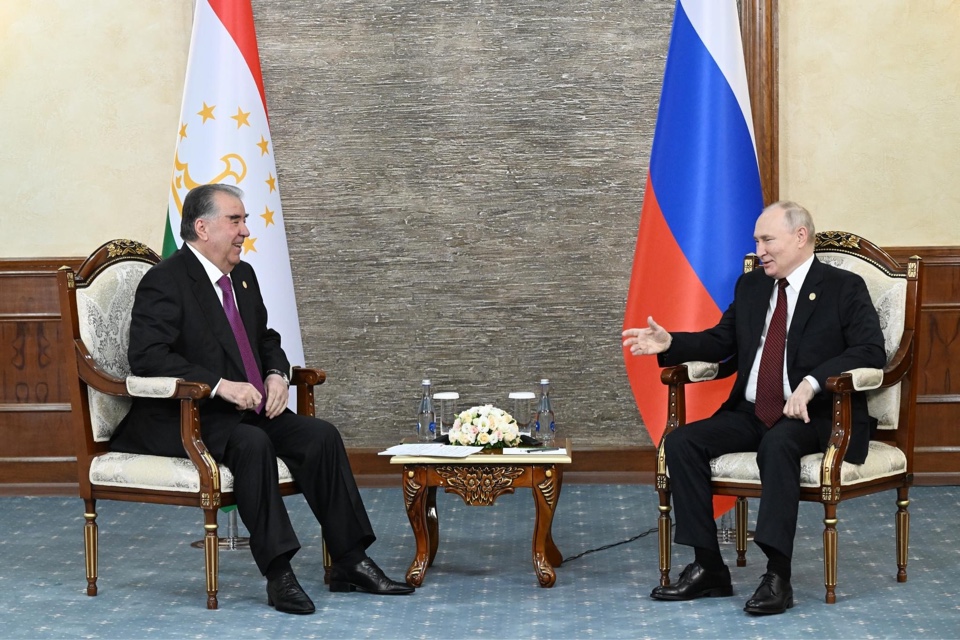 The Founder of Peace and National Unity, Leader of the Nation, President of the Republic of Tajikistan, Honorable Emomali Rahmon held a meeting with the President of the Russian Federation, Vladimir Putin on the sidelines of the meeting of the Council of Heads of States of the Commonwealth of Independent States in Bishkek.
During the meeting, the heads of state discussed in detail the current state and prospects of the entire complex of strategic partnership and allied interaction between Tajikistan and Russia.
The leader of the nation noted with satisfaction the active development of interstate contacts this year and the positive dynamics of interaction between the two countries in all areas.
The heads of state welcomed the positive dynamics of mutual trade turnover, the signing of relevant contracts between business circles, agreements on the creation of joint ventures with Russian capital in Tajikistan, as well as the implementation of investment projects in the field of industrial cooperation.
During the conversation, issues of developing interaction in banking, finance, investment, energy, agriculture as well as the need to improve interaction between relevant departments in the migration field were discussed.
The heads of states emphasized the high level of cultural and humanitarian cooperation with an emphasis on education sphere, and welcomed the launch of the project to build an educational center for gifted children and a Russian Drama Theater named after Mayakovsky in Tajikistan.
The two sides noted that there is an opportunity to expand cooperation in the field of tourism, especially in the field of health and mountain tourism. There was an exchange of views on security issues, as well as important issues of the international and regional agenda.